The hospitality industry is extremely competitive with new offerings opening weekly throughout the UK. Just having good food is no longer enough, consumers have so many check points to pass on their journey to your restaurant or take away before they even set foot in the door. This approach also applies to placing an order over the phone or online; good food must be a given or else you won't survive long within this competitive market.
Consumers are looking for an experience in which they can enjoy great food with family or friends. This starts with your brand.
Restaurant branding in London.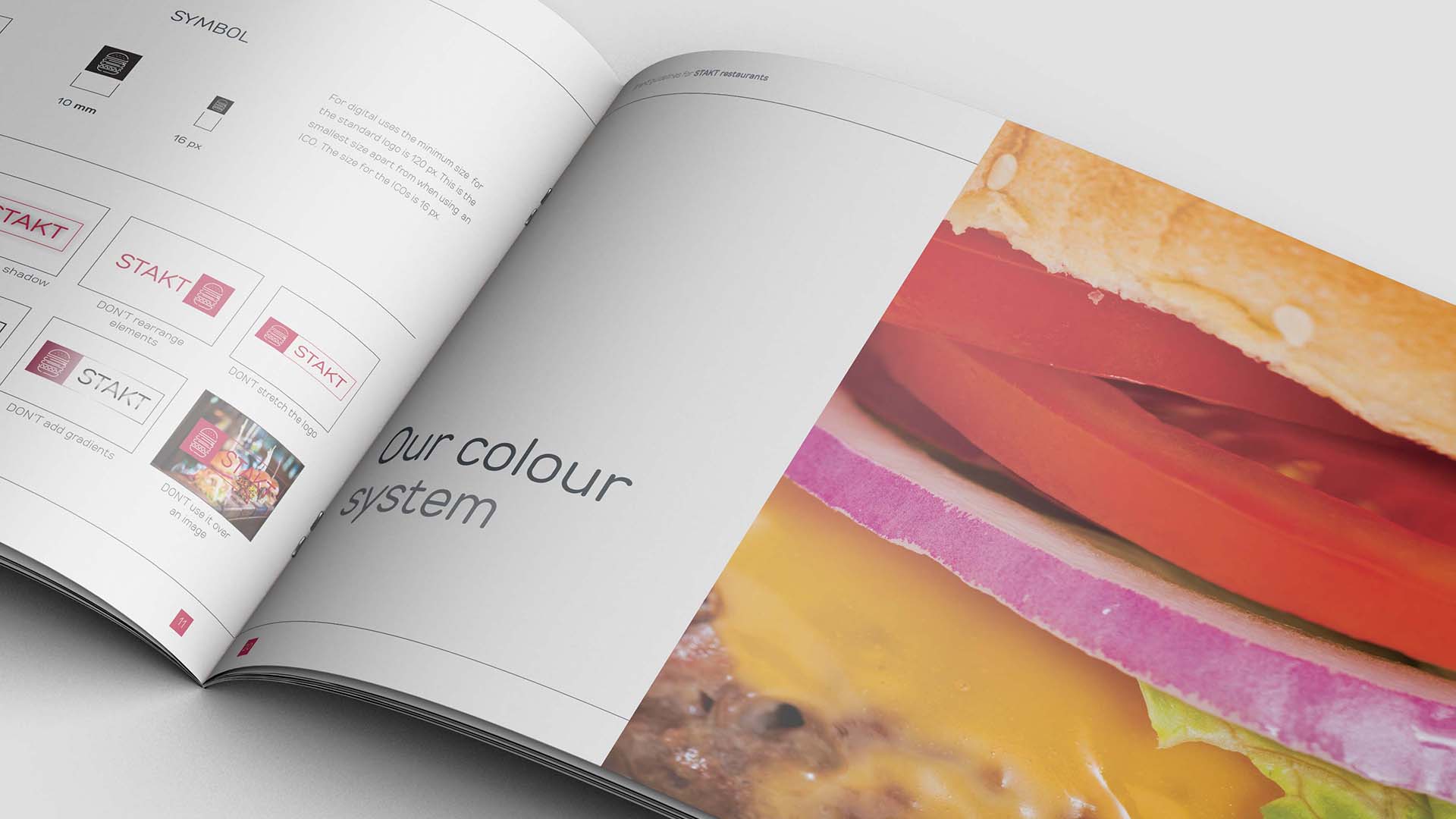 Your brand is the cornerstone and this start with your name. We need to know all about you and your Restaurants DNA before we can begin the brand and the naming process. Who is your customer? How do you want your customers to feel in your space? What is your vision?
Once we understand what the key message is that you want to convey to your customer, we can start the process of building your visual identity. Our process is collaborative and we offer advice and expertise at every stage of the process so that you can have confidence that the end result will cut through the noise and deliver a joint vision. Our brainstorm workshops help focus ideas on naming and help us on the initial route of designing your logo.
We advise all our clients to invest in brand guidelines at this stage, this help with consolidating the brand vision that has been set. We will agree a style guide for every customer touch point that will be essential in creating that stand out brand with longevity.
Interior design for restaurants in London.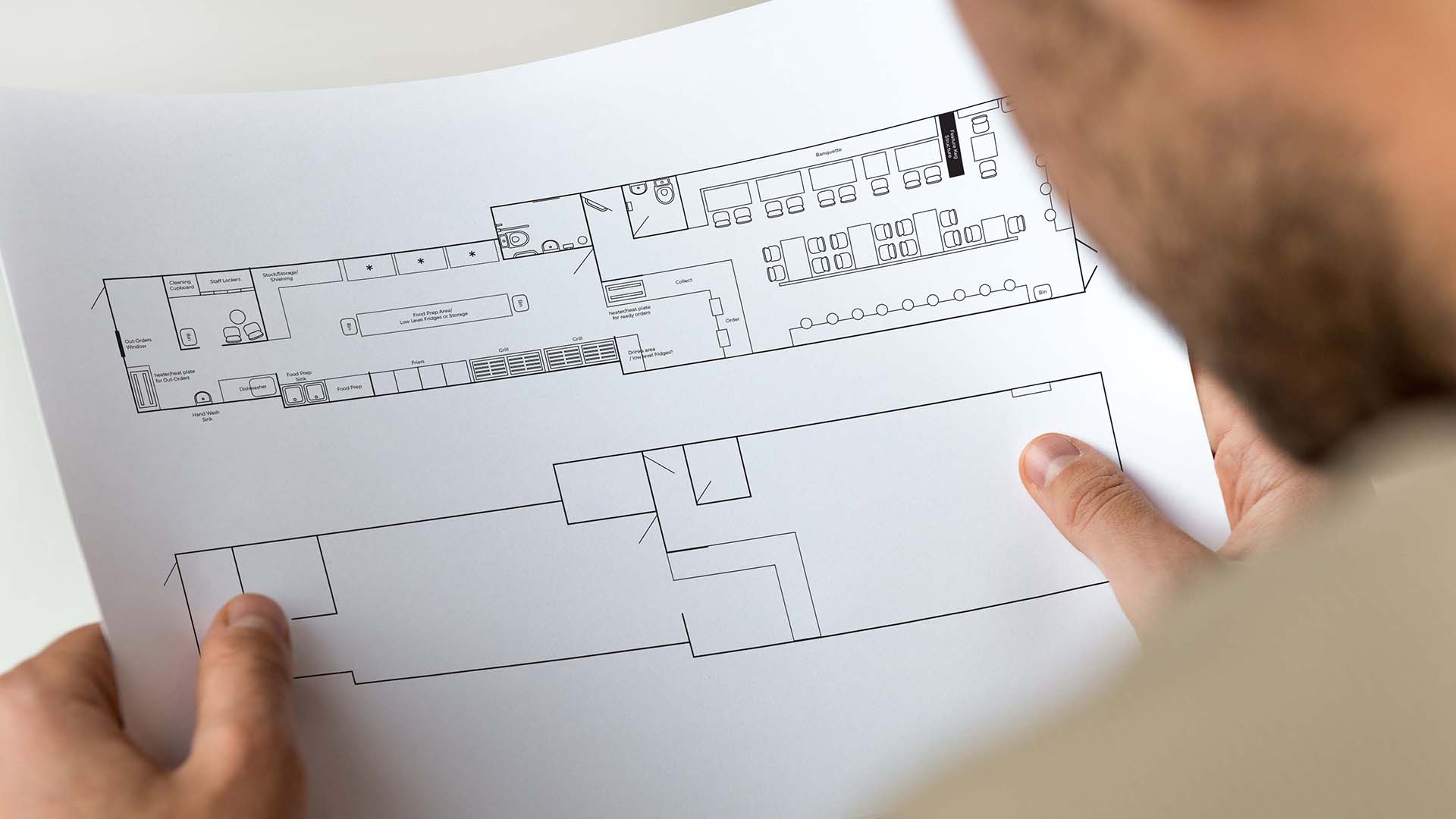 A lot of our clients already have property that is suitable or are renovating existing premises. We have relationships with established property contacts that can help find you the perfect prime location on the high street or within shopping centres. These experts can be instrumental in your business success.
So now you have the ideal venue in a prime location, the area for consideration is the interior. At this point we can help you plan the space from front of house through to kitchen design. Our design team can start to scope out the look and feel, from lighting and statement walls through to fixed seating and artwork. 3D walk-throughs are a cost-effective way of trying different designs and colour schemes, and refining the space before the first fix. The beauty of this process means there is very little expense before you have to engage your builder and make costly alterations. Our 3D plans can be used by your architect and your builder before works start.
If you are just looking to refresh your interior and give it a new lease of life we can create mood boards that will look at every element of the interior, chances are there are elements that can be repurposed, and re-used by paint, cladding or material change. We look at lighting, by increasing your lighting a dull space can be completely transformed and the right lighting is integral to creating the right ambience. Adding planting and planters is very on trend and can add a completely different dimension to a space, be it wall mounted or carefully placed rows to create sections and screening. Add colour! Colour can change a whole space cheaply and effectively, be bold, be creative, be colourful.
Signage for restaurants in London
As important as interior is the exterior. Great signage is going to be essential to your success. Clearly defined messaging and branding will help communicate your offering. The type of sign you have can say a lot about your restaurant and getting it right is so important, should it be back lit with cut-out lettering, should it be an aluminium tray with vinyl? Our team can visualize all the options and present ideas and materials that will best fit your brand and location before anything is ordered or installed. Only when you are totally happy will we suggest professional fitting companies that can undertake the work.
Marketing for restaurants in London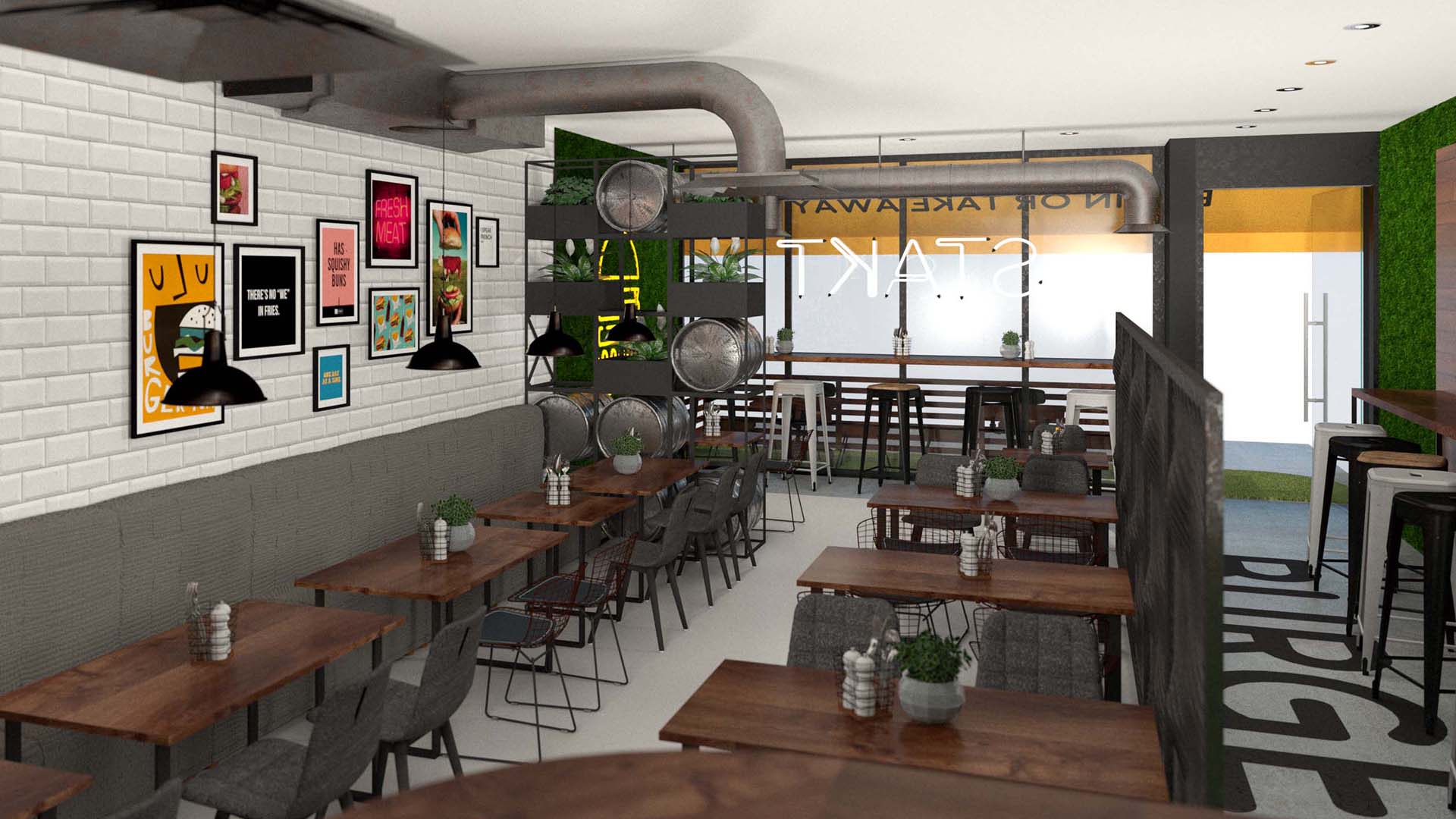 Branding done, Guidelines done, building done, Interior done, signage done… Now it's time to market this new or refreshed establishment to existing or potential customers. Our design team can help you create menus, posters, loyalty cards, uniforms and everything else you may need to complete the package. We can help you set up your social media channels and manage them on your behalf, running campaigns to help drive footfall, in turn creating reviews and driving your business. Our digital team can design and build your website and integrate booking engines and online payment gateways for takeaways and fast food outlets. Most importantly we ensure your customers touch point with your brand are consistent and exceed expectations.
Interested in finding out more about how Stoke Ripley can help your new venture or restaurant refresh?